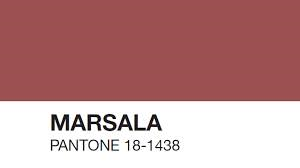 Die amerikanische Firma Pantone kürt jedes Jahr die Trend- Farbe des Jahres. 2015 soll Marsala, benannt nach einem gleichfarbigen italienischen Likörwein, den Ton angeben. "Marsala bereichert von innen heraus, berührt die Seele und vermittelt Vertrauen und Stabilität", erklärt Leatrice Eiseman von Pantone die Entscheidung.
Quelle: www.stylebook.de

Marsala - Passend für jeden Farbtyp
Texte von CMB Großbritanien (www.colourmebeautiful.co.uk)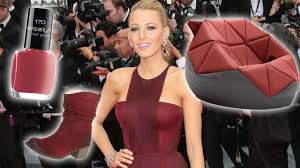 The SOFT colourings (you have mousey hair that you may have highlighted à la Jennifer Aniston).
Marsala on you will create an elegant and sophisticated look when you wear it head to toe.  As a block colour, wear it with one of your neutral shades; try it with Taupe or Rose Brown.
(Bild:bild.de)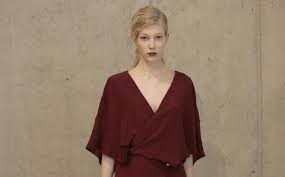 The LIGHTS  (you have very light blond hair and pale blue or green eyes. Think Gwyneth Paltrow).
Wear Marsala if you are looking for an understated look on its own, or with Stone or Pewter shades.  For a more colourful ensemble, wear it with Petrol or Light Teal.

(Bild:fashion.erdbeerlounge.de)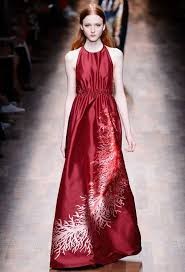 The WARMS  (red-heads like Emma Stone).
Go for the Wow factor when you wear it with your Orange Reds and the Greens in your palette such as Turquoise and Lime.

(Bild:madame.de)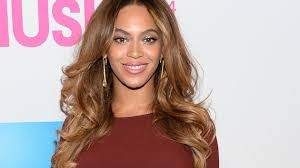 The DEEPS (dark hair and dark eyes – think Eva Longoria or Halle Berry)
You will bring Marsala into your wardrobe in a print together with your Burgundies, Aubergines, Damsons and purples.

(Bild:lifestyle.yahoo.com)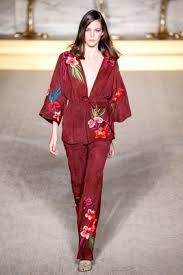 CLEARS (think contrast between hair, eyes and skin tone just like the Duchess of Cambridge).
Marsala is a soft and muted colour so it would not be the first choice for you.  However, it can work as part of a print with shades such as Chinese Blue, Emerald Turquoise or Fern, for example.  Or you may want to opt for an accessory, but not a necklace or scarf as they are too close to the face; bracelets and handbags would work a treat.

(Bild: styleupyourlife.at)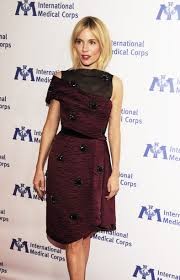 The COOLS (that's the silver fox or salt-and-pepper girls out there like Jamie-Lee Curtis or Helen Mirren)
You will wear Marsala when you prefer a softer approach to colour in your wardrobe.  Wear it with greys from Charcoal to Silver Grey.

(Bild:fashion.erdbeerlounge.de)